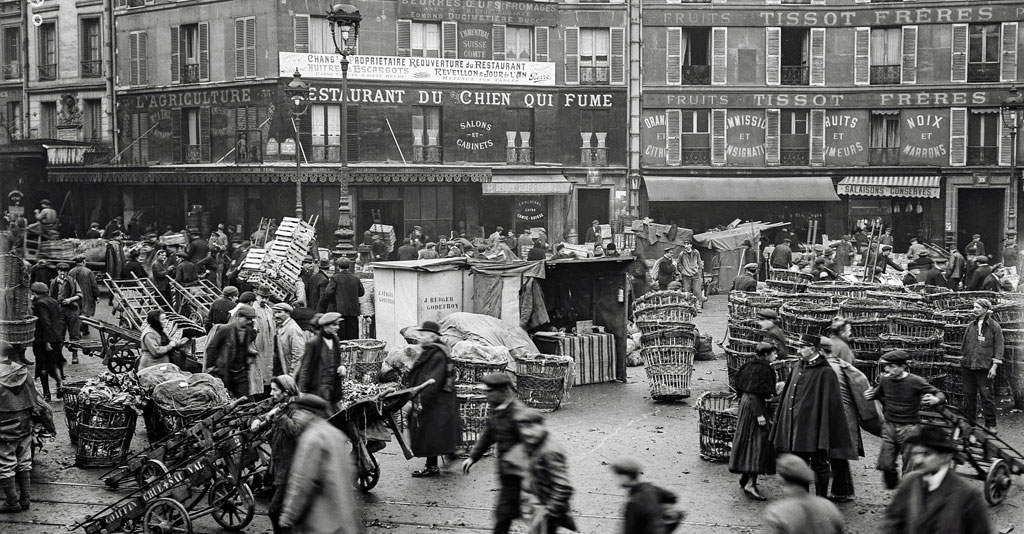 History
A little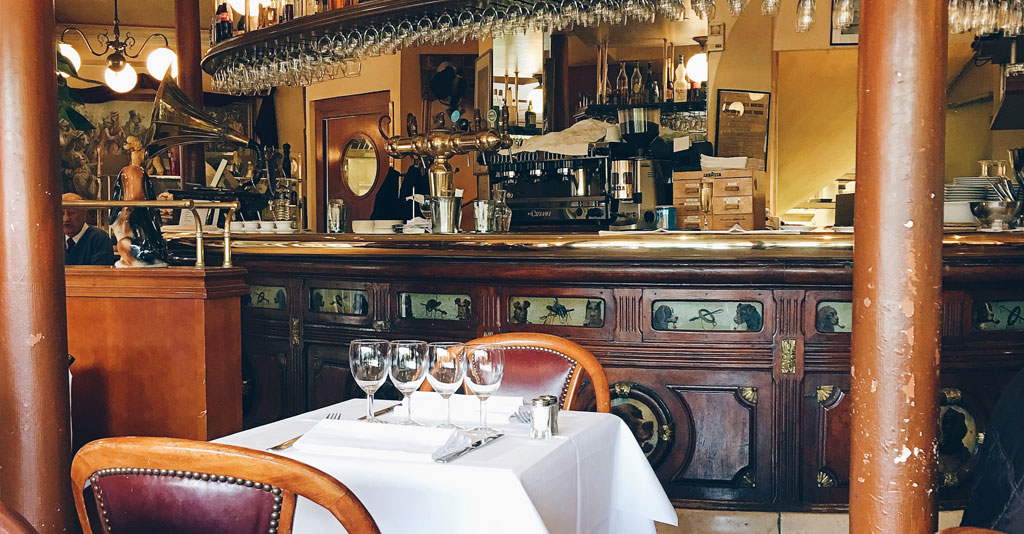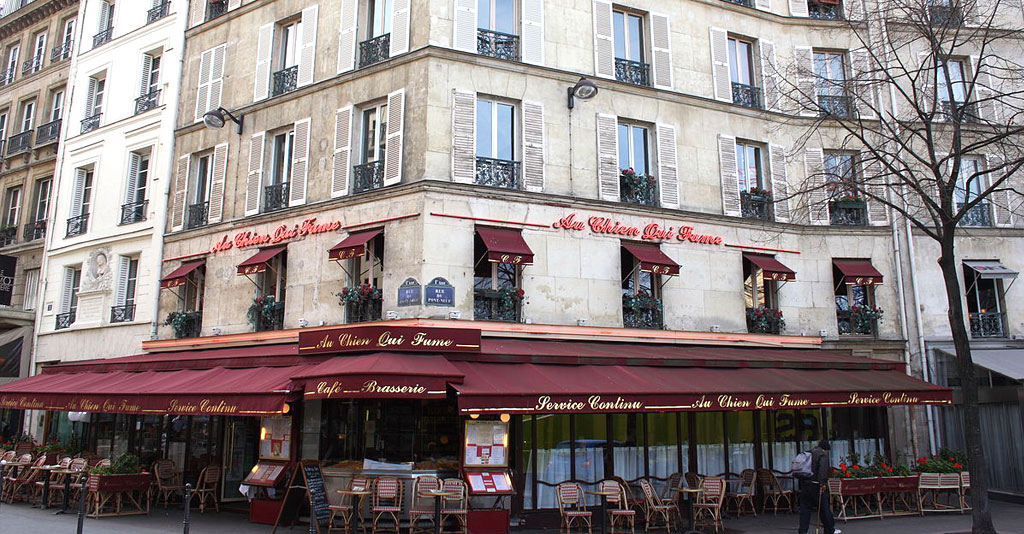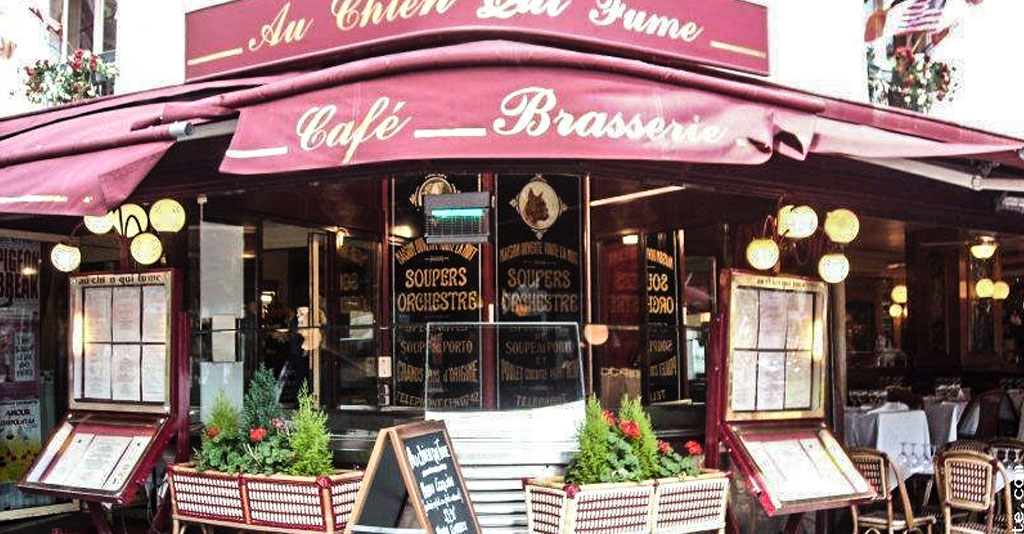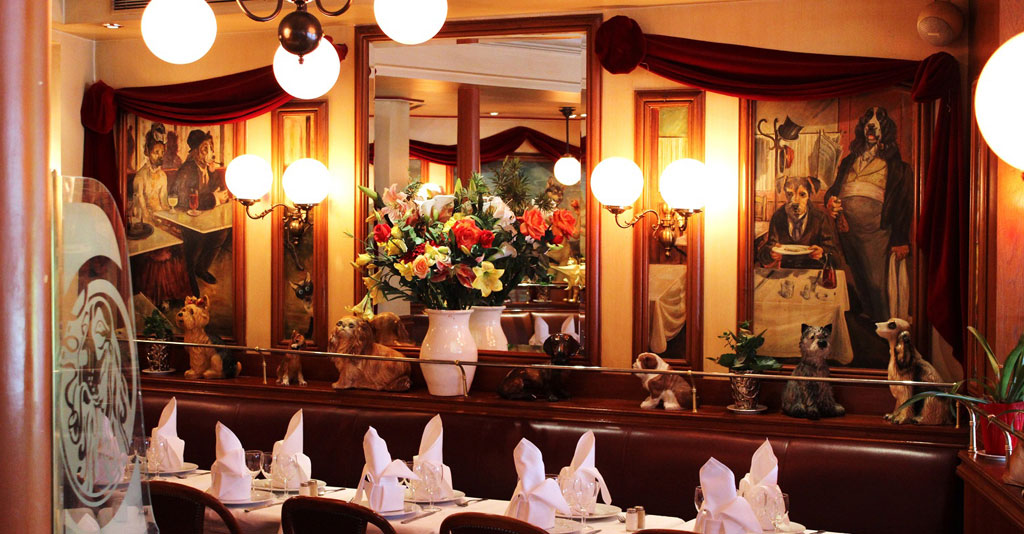 The restaurant
Everything starts in a modest inn that welcomed merchants…
Our history
In 1740, beside the market town know as the «Halles au Roy», a small inn opened. The local tradesmen whose favourite haunt it was, still talked about a certain Molière, born a century earlier in the nearby rue de la Tonnellerie.
Almost one hundred years on, Haussmann decided to develop the area and the old inn disappeared. But a few years later, it reappared opposite the building designed by Baltard, the revolutionnary. There came eat the famous market porters from « Les Halles ».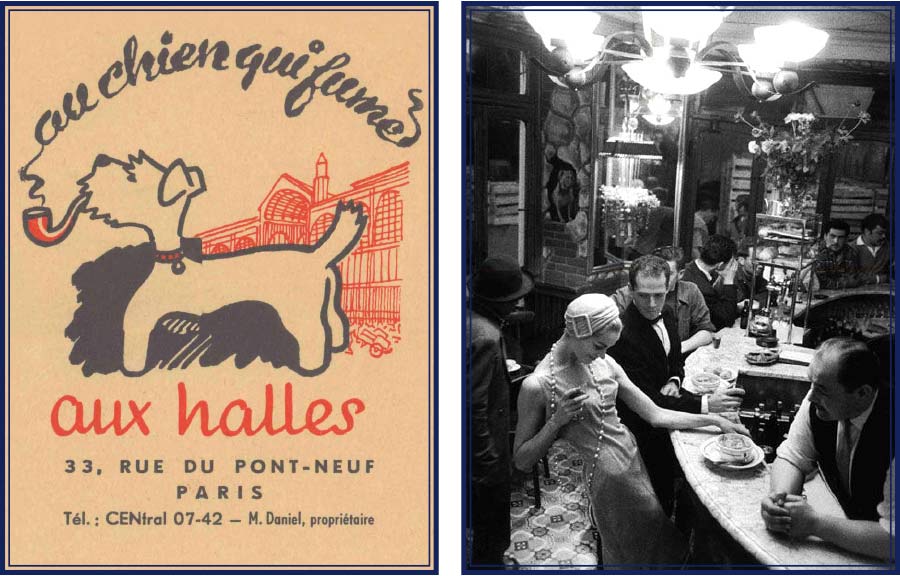 Today, Les Halles have gone. they have been replaced by the Forum des Halles and the Centre Beaubourg. But « Au Chien Qui Fume » has remained the same, adn still has its bar counter decorated with smoking dogs. And, as in the good old days, its hearty meals are served in the welcomming tradition of Les Halles…
In convivial surroundings, a least of delectable and tempting dishes awaits you, among which mouthwatering oysters ans shells, fresh from the sea.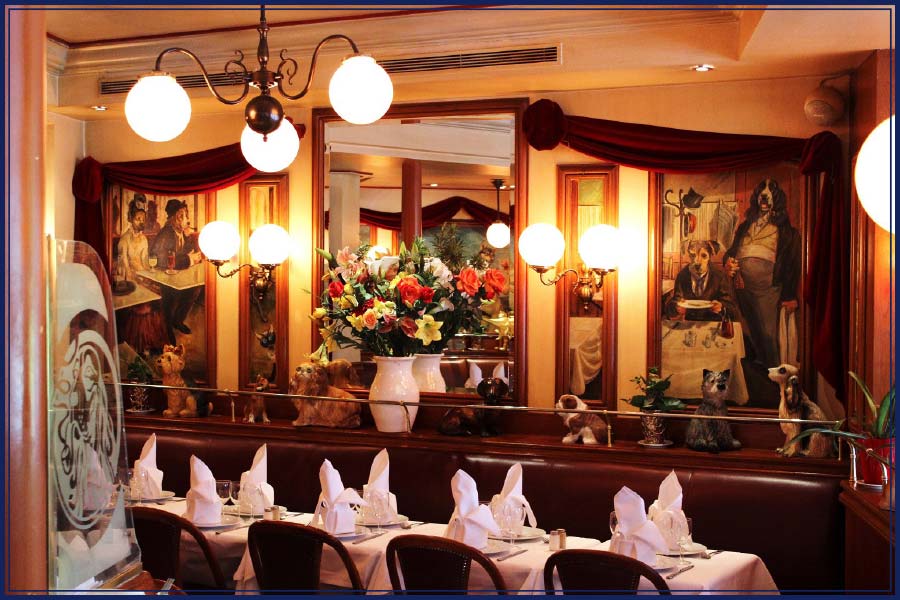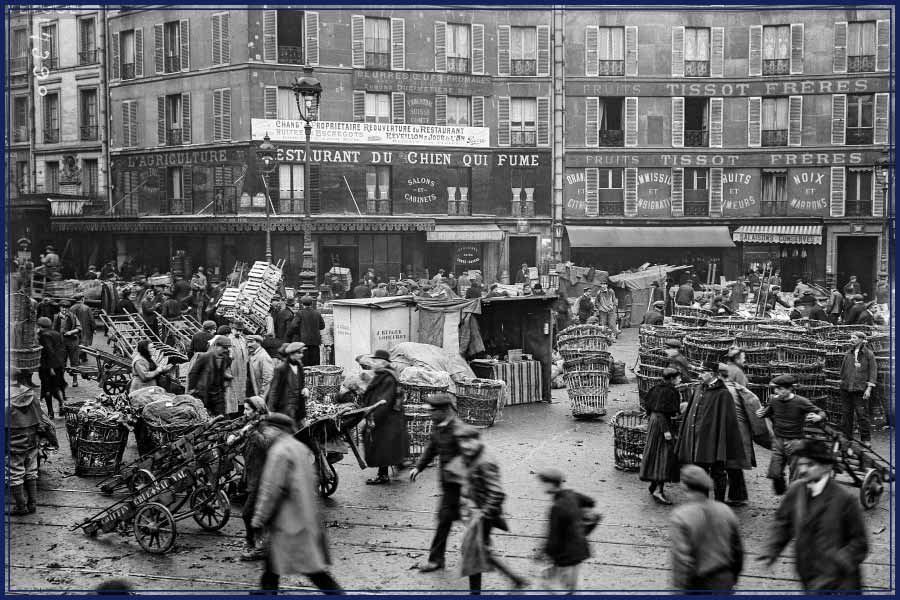 In 1920, a new owner arrived with his dogs: a cigarsmoking poodle and a pipe-smoking terrier, whom he showed off his customers. Hence the name « Au Chien Qui Fume ». Brokers and porters from Les Halles, bon viveurs and gourmets from all over the area flocked to the restaurant. Everyone would sitdown together to taste the piping hot dishes lovingly prepared by the patronne.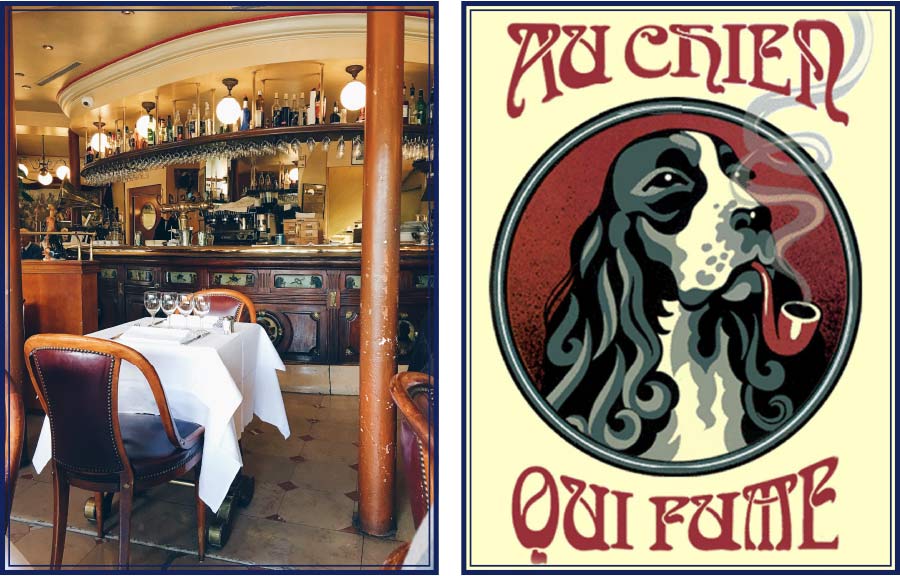 The wine list has been meticulously complied with the help of Jean-Michel Retrou (the famous « Arbre à vins »), who like no one else has an uncanny knack for sniffing out flirtatious burgundies and cheeky vins de pays.
The actual smoking dog Marley, your fellow bon viveur, will be there to greet you every night at the bar of the restaurant until 1am.